Philippines

Tours

Is the Philippines where your future wife lives?
About the Philippines
Once a colony of the Spanish crown, and once a member of the commonwealth of the United States, the Philippines got their independence a little late but recovered the lost time quite fast. Today, scattered among the 7107 islands the Philippines is composed of, there is a wonderful mix of tradition and modernity that you will love to see and experience by yourself. Now, if it is next to a beautiful Filipina, even better.
For more information on Ukraine tours call 602-553-8178 ext 207 or email tours@loveme.com
The Philippines are a beautiful country full of beaches and natural spots that are very worth visiting. In addition, getting to know their people, you will soon find out that the extraordinary mix of cultures in this country has made it not only unique: it has made it ambrosial. On the one hand, you have got the typical Asian slow paced lifestyle and respect for traditions; and on the other, the typical Spanish liking for romance and sensuality together with the legacy of the Catholic religion's traditional way to assess community values. Add to that two teaspoons of the laid-back and hard-working American lifestyle you are quite used to, and there you are: English-speaking Asian women with beautiful traits, a special behavior and, at least on this website, Philippine women willing to start a family with someone like you. Isn't it great!? You tell me!
Filipina women are more than just nice. Filipina women might be a little shy in the beginning, but after a short while, you will see what they really are and you will like what you see very much. Filipinas have a fresh look and it seems time goes by through them very slowly (I mean, I met a Philippine woman who was 32 years old but she looked like a 27-year-old girl. Furthermore, they will show you some of the legendary Philippine sense of humor and a lot of body language when they communicate in Tagalog (the other official language of the country), but don't worry, they won't laugh at you. They will be very tolerant with your "foreigner's indiscretions" and you will learn to laugh with them too.
Fortunately, as this is a dating tour, you will not be alone and don't even think about feeling lonely. During your tour, you will attend our social gatherings and you will make yourself at home among beautiful Asian ladies who are there trying to meet a man to fulfill their lives. There, you will talk with many of them and then we can assist you arranging a date for you with the ones you would like to meet more... if you like, of course. If not, just ask for the beautiful Filipina's phone number in the meeting and ask her out by yourself.
Where to go with her? The next section just happens to discuss that.
What is

Davao now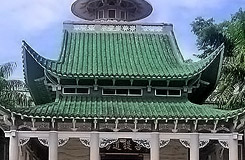 These days, Davao region is a quite prosperous Philippine city. For instance, people call it the Silicon Gulf, which is the nickname that IT companies have gotten over here. There are also hundreds of ships going in and out from Davao harbor all year round. Davao is secure for everybody and an important city for the country. It is a large and nice city too, and it receives a good amount of tourism. As you see, this small island is full of surprises.
Oh! By the way, American citizens do not need a visa to come to the Philippines if your visit is less than 21 days.
Now you may be wondering what can be done here in Davao. The truth is that Davao is ideal for a complete renewal... The beaches are wonderful, climbing Mt. Apo is a wonderful experience, going for a walk along one of the beautiful parks it has can be great to get to know your Philippine date, visiting the Eagle Center can be a nice chance to do some unforgettable birdwatching (specially if I told you Philippine eagles are endangered species) or going to the Crocodile Park to feed one of two of those "small lizards" can make your heart beat again. If you take a boat to Samal island, kiteboarding and the Pearl Farm Beach Resort (which was a real pearl farm some years ago) also await. Haven't you tried scuba diving? Don't worry, me neither. But the option is there, if you want to try out. Filipina ladies also know how to wear a nice bikini.