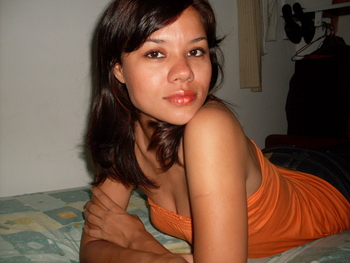 Similar Profiles


Watch Live!
This Wednesday, Meet Greg, and his lovely Philippine wife on our Wednesday night conference call and webcast. Greg was a confirmed bachelor, and had no intention of falling in love, he was just joining the tour for a vacation. Little did he know. Listen to his great story here this Wednesday night at 9:30 PM EST
Live Webcast and Conference Call
Susa
MUJER SOLTERA BUSCA
Username: SUSANAANA
Country: Venezuela
City: Ejido
Date of Birth: 7th-December-1980
Age: 36
Height: 5 feet 6 inches/167cm
Weight: 130 lbs (59.0 kg)
More About Me
Self Description and Interests
Bueno, soy una chica comun y corriente que busca a alguien, interesante, culto, muy bien educado, que ame la vida y los peque?os detalles.-
Passion, interests and hobbies
Mis intereses conocer el mundo, los libros interesantes, mis hobbes: Bailar, escribir, cuando estoy inspirada, leer nuevamente, escuchar musica.
Type of man seeking
Un hombre que crea en Dios sobre todas las cosas, que ame la vida, los peque?os detalles, que me trate como una princesa.
Relationship Status
Single
Have Children
No children at all
My Ethnicity
Hispanic/Latino, I'll tell you later
Education
Bachelors degree
Drinking Habit
Light/social drinker
Smoking Habit
Do not smoke
Speaking
English, Spanish