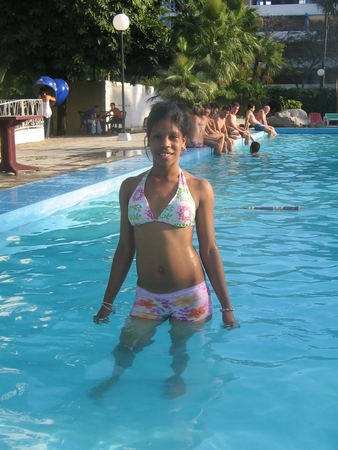 Similar Profiles


Live Tonight
Join international dating expert Bud Patterson's Monday Night Conference Call for a free Q&A session! Have all your foreign bride questions answered, tonight at
9:30 PM EST!
Now you can stream the Confereance Live.
Click Here for: Live Cast
100% FREE
Dairis
Busco mi media naranja
Username: diosa537
Country: Cuba
City: Pinar del Rio
Date of Birth: 17th-January-1987
Age: 30
Height: 5 feet 7 inches/170cm
Weight: 130 lbs (59.0 kg)
More About Me
Self Description and Interests
Me considero una chica divertida, cariсosa, alegre, me gusta disfrutar la vida, sus cosas lindas, soy loca pero a la vez cuerda, me gustan las fiestas, compartir con mis amisgos, com mi pareja si la tuviera, me encanta el mar, hacer ejecicio, o sea estar en forma.
Passion, interests and hobbies
Busco persona sinsera, cariсosa, atenta, que le guste disfrutar ls vida al maximo, divertida, romantica, no me importa como seas fisicamente, para mi eso no cuenta, ni es lo mas importante.
Type of man seeking
Busco un hombre conforme a mis gustos...... que me acepte tal y como soy, eso busco mi media mitad.
Relationship Status
Single
Have Children
No children at all
My Ethnicity
Black/African, Hispanic/Latino, I'll tell you later
Education
Bachelors degree
Drinking Habit
Do not drink
Smoking Habit
Do not smoke