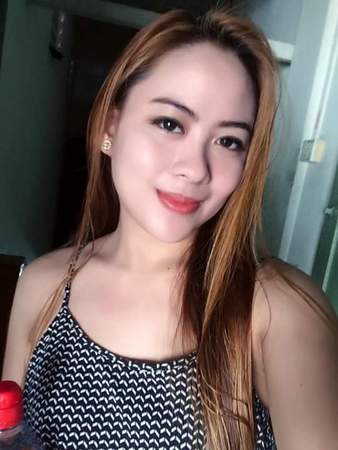 Similar Profiles


Live Tonight
Join international dating expert Bud Patterson's Monday Night Conference Call for a free Q&A session! Have all your foreign bride questions answered, tonight at
9:30 PM EST!
Now you can stream the Confereance Live.
Click Here for: Live Cast
100% FREE
Rose
Looking for long term serious relationship with honesty and loyalty
Username: rosecarpio
Country: Philippines
City: General Santos City
Date of Birth: 1st-July-1991
Age: 26
Height: 5 feet 8 inches/172cm
Weight: 112 lbs (50.8 kg)
More About Me
Self Description and Interests
My full name is Rosalita Carpio, but I would prefer calling me Rose because it sounds very appealing to the ear. I'm not really pretty, nor have a perfect body, but I'm proud that I'm gifted morally and intellectually. I do love children, because they are truly stress relievers. I love books as well, as much as I love my self. I like cooking, specially when I'm trying to discover new recipes. I work for my self and for my family. I have many works, too many to elaborate. In short, I'm a bread-winner. I like singing,, specially on karaoke or videoke. I have too many principles in life that my parents have taught me, and they are truly gems that I always put in my heart to guide me in my journey. They said that perfection is when you have a well-curved body, pretty face and very advance mind, but for me perfection is when you are able to share happiness with other people, and that's what I'm doing.
Passion, interests and hobbies
Reading books, surfing, cooking, dancing, singing, writing, volleyball, movies, owl city songs, sports
Type of man seeking
Honest, loyal, loving, and sincere
Relationship Status
Single
Have Children
No children at all
Education
Bachelors degree
Drinking Habit
Light/social drinker
Smoking Habit
Do not smoke