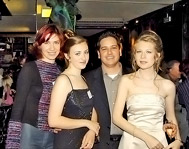 Earn for dollar for dollar tour credits. Every dollar you spend on foreignwomen.com can be applied toward a future tour.

Check out this review of the National Geographic Channel show Bachelors Abroad.


Make your online personals connection with Foreign Women singles. Email and chat with beautiful foreign singles from all corners of the world. Eastern European Women from Russia and Ukraine. Chinese and Philippine Ladies from Asia, and Latin Girls from Colombia and Peru; not to mention thousands of other single ladies from practically every country in between.
Meeting these lovely ladies couldn't be easier, just fill out your single personals information, submit your photos, and make payment. Then start emailing, chatting, and making connections with thousands of beautiful foreign women.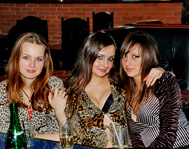 Ukraine
Tours
With our Ukraine tours you truly get it all. Interested in finding a Ukrainian woman, but not sure whether you should look for her in the city or the country. Every Ukraine travel tour offers the best of both worlds. On each tour we host one or more socials in the major cities such as Kiev(historic), Odessa(seaside), Dnepropetrovsk (friendly), and Kharkov (college town). Each town is filled with beautiful Ukrainian women.
Not only that but we also visit smaller cities such as Nikolaev, Poltava, and Sumy where you will meet charming and lovely Ukraine girls who enjoy a more relaxing pace of life. A single man from a small town could find his Ukraine bride among these attractive ladies.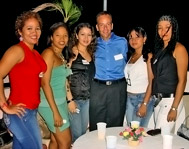 Colombia
Tours
Whether you choose a Medellin, Barranquilla, or Cartagena Colombia tour, all three are among the most convenient Latin tours to attend since Colombia is only a quick 3-hour hop from Miami.
Cartagena, on the Caribbean Sea, is the vacation playground for Colombia.
Cosmopolitan Barranquilla, just a few hours up the road, hosts an incredible carnival once a year and is also a great place to find a special Latin beauty. Medellin in the mountainous interior is considered to have the most beautiful Latin women in Colombia.
All three of these great cities are ideal places to meet a gorgeous, attentive, and sincere Latin bride.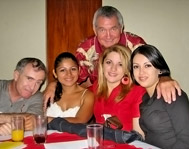 Costa Rica
Tours
The Costa Rica travel tour is definitely one of our most exciting romance tour destinations. If you are not an experienced International traveler, know that Costa Rica is the most similar to the US compared to our other tour destinations.

This Latin country is renowned worldwide not only for its ecological wonders, but also for the friendliness of their women. More about these Latin beauties? Costa Rica girls are good looking women and are lots of fun to be with. So expect to have a great time on your Costa Rica trip and possibly find your gorgeous Latin bride in the process.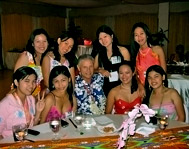 Philippines
Tours
Looking for a stunning Asian cutie and your Mandarin is a little rusty to put it mildly, then a Philippine dating tour is a great choice for you. Cute Filipina girls from our tour cities Davao and Cebu are kind, lovely, and enthusiastic, and make great life partners.
Also age is not a major concern for English-speaking Philippine beauties. For a man living on the West Coast, Philippine travel just some hours on a plane with a connection or two. However, regardless of where you live, what is a plane ride for a chance to find your beautiful Filipina wife?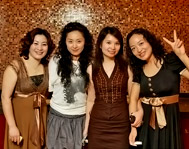 China
Tours
Our tours to China are rapidly becoming a very popular destination for our clients and why not? Have you seen the online profiles of the beautiful Chinese women on this site? Incredible! Many guys can't get on the plane fast enough to meet lovely Asian ladies.
No doubt when you think of loyal and beautiful Asian girls, the women from China definitely come to mind. Many single men not only take a China tour to meet stunning Asian women, but also to enjoy its amazing sights. For you this means you have an incredible amount of fun activities for your dates with Asian ladies to choose from.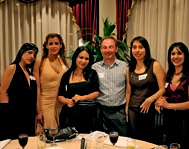 Perú
Tours
What can be said about Peru women that hasn't already be said. What?? You haven't heard anything yet? Hmm, maybe the single guys in the know are trying to keep it quiet. Well, I'll fill you in; keep it between us ok?

Peru ladies are incredible. Their friendliness, beauty, complete devotion to their man, and responsible focus on their families make these latina women some of the best wife prospects anywhere.

Men who go on the Peru tour are very successful in finding the beautiful Latin lady they are looking for. Well, you know something now that a lot of single men don't know, but don't thank me for telling you, just go down there and meet these stunning women from Peru.
Tour
DVD
Intrigued with emailing the foreign women on this site and later visiting them on one of our Russian, Latin, or Asian tours. We offer a free tour DVD that provides an overview of our tours. Filmed on location in St. Petersburg, the DVD takes you from arrival in your tour city, to the socials, and afterwards, interspaced with conversations with extraordinary, beautiful women who want to meet you.
Additional Bonus features of this DVD include:
- Video testimonials in every tour city from happy clients
- Video footage of each tour city which shows the beauty and attractions of the city
- History of A Foreign Affair
- Video clip of the feature film 2 Brothers & a Bride (released in 2004). This movie was based on and filmed during one of A Foreign Affair's tours to St. Petersburg. For more information on 2 Brothers and a Bride's Russian Tour adventure.